About Denka Co Ltd
As the parent company, Denka has continued to grow as Japan's top manufacturer of carbide chemicals since its inception in 1915, and the launch of its petrochemical business in 1962. Denka has subsequently started the manufacture of electronic materials, pharmaceutical products and other businesses.
Mission of the company in early days
Denka was established in 1915 with an equity investment from the Mitsui group. Its mission was to domestically produce chemical fertilizers. Denka has built the base of the carbide industry of Japan, and has promoted the development of the chemical industry today.
Uniqueness
The uniqueness of Denka lies in producing carbide and its derivatives using hydroelectric power plants and lime stone mines. While most chemical companies make chemical products from oil, Denka maintains competitive power by utilizing its own resources.

Denka has acquired the technology of ultra high temperature control, advanced spherical control, and nitride by producing carbide and fertilizers. In addition, Denka researches on organic synthesis that uses acetylene, and has cultivated chemical and physical technologies. Denka has launched various inorganic and organic products in the market. In recent years, Denka has developed an innovative technology that combines inorganic and organic technologies in the electronic material field.
Denka's four main businesses
Elastomers & Performance Plastics
Business in chloroprene rubber, synthetic styrene resin and acetyl chemical products that meet a wide range of demand
Infrastructure & Inorganic Materials
Business in cement, special cement additives, fertilizer and inorganic products that contribute to urban development
Electronics & Innovative Products
Business in electronicrelated materials employing inorganic, organic, and macromolecular chemistry
Life Science & Environment Products
Business in pharmaceuticals and diverse plastic products that contribute to your life and health
Denka Chloroprene
Denka uses limestone from its Omi Plant in a proprietary carbide-acetylene manufacturing process of Denka Chloroprene. In 1962, Denka was the first company in Japan to commercialize this specialized synthetic rubber, which is shipped worldwide. Denka Chloroprene has an outstanding durability in the automotive, civil engineering and other industries because of its resistance to oil and heat.

Electronic Materials for Thermal Applications
Denka markets numerous key heat dissipating products, including Thermal Conductive Sheet, Denka HITTPLATE and Denka AN Plate. Denka has built an unrivaled and diverse lineup that combines highly thermally conductive fillers with organic fine chemicals technologies. Denka's goal is to create technological innovations to produce thermal solutions for the electronics industry, which demands high integration and output from devices.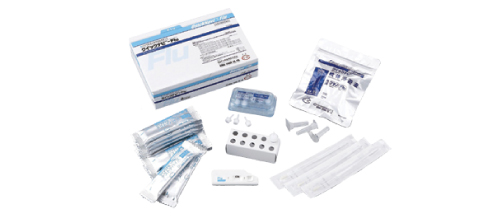 Diagnostic Reagents
Denka Seiken Co Ltd develops and manufactures diagnostic drugs and reagents for influenza viruses and various types of bacteria.

Major products:
- Virus diagnostic reagents
- Bacterial diagnostic reagents
- Latex immunoserological diagnostic reagents
- Reagents for HDL and LDL cholesterol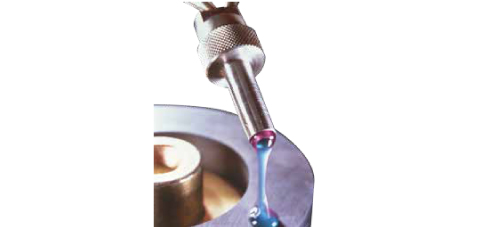 HARDLOC
Hardloc is a two-part acrylic adhesive developed by Denka and classified as a second-generation acrylic adhesive (SGA). Denka's Hardloc exhibits excellent durability and is most suitable for the bonding of metals and magnets.